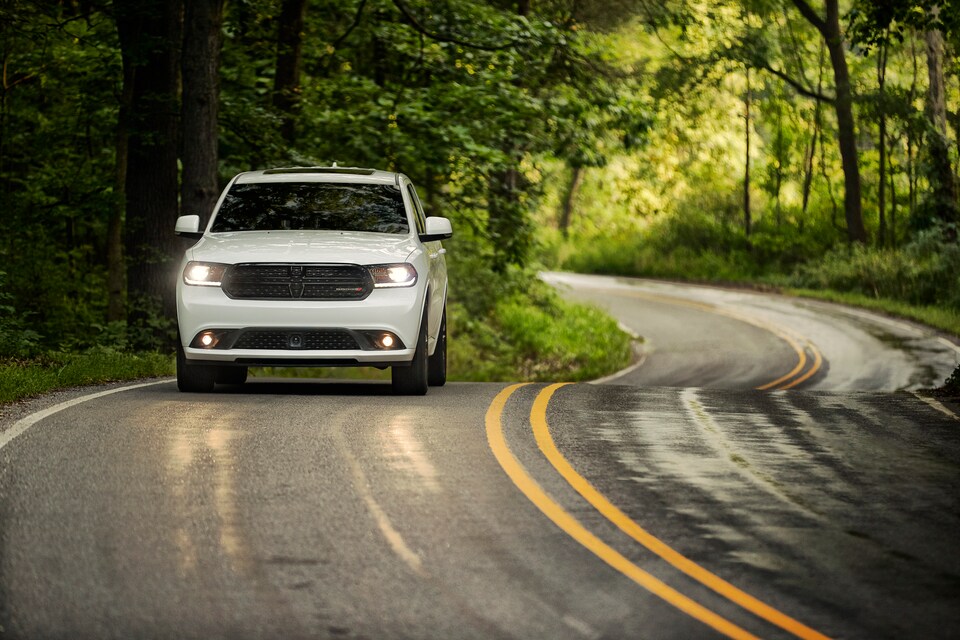 ​
Wetaskiwin-area drivers looking for their next SUV should consider the new 2019 Dodge Durango available at Camrose Chrysler Ltd.
With nearly unbeatable space and driving capabilities, it's no wonder the Durango is so popular amongst Albertans. This year, drivers can look forward to:
Dodge Durango Groundbreaking Performance
Dodge drivers know that performance is at the heart of every Dodge vehicle--and the Durango is no exception.
Equipped with a muscled 6.4L HEMI SRT V8 engine, the Durango can deliver a jaw-dropping 475 horsepower and 470 lb-ft of torque. This impressive SUV also boasts best-in-class towing capacity of up to 3,946 kg and includes 7 SRT drive modes to get you where you need to go.
For fuel-conscious drivers can rest assured knowing that the Dodge Durango has best-in-class fuel economy at only 9.6 L/100 km of highway driving.
Dodge Durango: Design at its Best
If you're looking for flare that extends beyond performance, check out all the interior options available for the Dodge Durango.
Passengers can enjoy heated 1st and 2nd row seats and an available 2nd row entertainment centre complete with 9-inch seatback-mounted screens that can accommodate HDMI, USB and blue-ray/DVD setups.
For added style and function, drivers can opt for leather seats, 5 vs. 7 seating arrangements, and more than 50 cargo configurations.
Availability at Camrose Chrysler Ltd.
To see whether the Dodge Durango is truly the car for you, drop by our Camrose lot to view our inventory in person. Once you've narrowed your search, ask one of our sales representatives for a test drive.
For any remaining questions--either model-specific, inventory-related or otherwise, please don't hesitate to call and one of our experienced dealership employees would be happy to help.